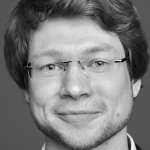 Thorsten Busch is a postdoctoral fellow at TAG and a senior research fellow at the Institute for Business Ethics, St.Gallen, Switzerland. He holds an MA in political science, economics, and management from the University of Oldenburg, Germany, and a PhD in business ethics from the University of St.Gallen, Switzerland. Prior to his engagement at TAG, he was a participant in the Oxford Internet Institute's Summer Doctoral Programme 2010 and a visiting scholar at the Berkman Center for Internet and Society, Harvard University. Thorsten's research focuses on how moral decisions are being portrayed in games, how the games industry deals with corporate responsibility issues, and how game companies regulate toxic gamer culture.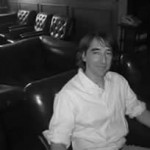 Jason Camlot is a scholar, poet and professor. He received his Ph.D. from Stanford and teaches Victorian literature at Concordia University in Montreal where he is Chair of the Departement of English. His current research focuses on the history of sound recording and literary recitation, and on new media adaptations of nineteenth-century fiction and poetry. His critical works include Style and the Nineteenth-Century British Critic (Ashgate 2008) and Language Acts: Anglo-Québec Poetry, 1976 to the 21st Century (co-edited with Todd Swift, Vehicle, 2007). His scholarly and critical articles have appeared in such venues as ELH, Book History and Postmodern Culture. He is the author of three collections of poetry. The Animal Library (2000), Attention All Typewriters (2005) and The Debaucher (2008). He also serves as the poetry editor of the Punchy Writers Series, an imprint of DC Books.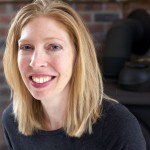 Mia Consalvo is Professor and Canada Research Chair in Game Studies and Design at Concordia University in Montreal. She is the author of Cheating: Gaining Advantage of Videogames, and is currently writing a book about Japan's influence on the videogame industry and game culture.
Mia has published her work in Critical Studies in Media Communication, Games & Culture, Game Studies, Convergence, and many other journals. She has presented her work at professional as well as academic conferences including regular presentations at the Game Developers Conference. She is the President of the Digital Games Research Association, and has held positions at MIT, Ohio University, Chubu University in Japan and the University of Wisconsin-Milwaukee.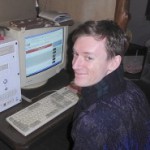 Rob Gallagher's PhD work, undertaken at the London Consortium, concerned videogaming and the embodied experience of time. His current research addresses videogame characterization, exploring the understandings of identity that digital games articulate and the new modes of representing, modeling and tracking and witnessing 'personality' that they employ, from AI routines to customizable avatars, player profiles to biometric monitoring. Recent publications include an account of videogames' sexlessness for Games and Culture and an essay on bathetic interfaces for Nyx.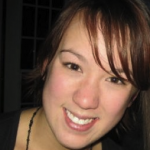 Carolyn Jong is a graduate student in the interdisciplinary Humanities PhD program at Concordia University, where she studies modding, immaterial labour, and participatory culture. As a member of the Technoculture, Art, and Games Research Centre, she has been involved in projects exploring learning and gestural games, moral decision-making in digital role-playing games, and intersectionality in gaming cultures. She has also worked on several independent game projects, and is an active participant in Montreal's indie games community. In 2013 she completed an MA in Media Studies at Concordia. Her thesis consisted of a close reading of the role-playing game, Dragon Age: Origins, and explored several ways in which political dispositions and ideologies are potentially reinforced by the player's willing participation in the narrative and ludic structures that make up the game's quest system.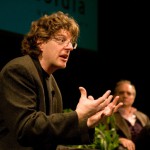 Bart Simon is the current director of TAG and Associate Professor in the Department of Sociology and Anthropology. His areas of expertise include game studies, science and technology studies and cultural sociology. His game studies research crosses a variety of genres, platforms and modalities looking at the relation of game cultures, socio-materiality and everyday life. Some of his work is represented in journals such as Games and Culture, Game Studies and Loading. His current research on gestural gaming is funded by the Social Science and Humanities Council of Canada and he is a network investigator for the Canadian network on New Media, Animation and Games.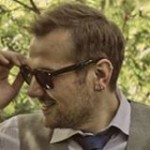 Kalervo A. Sinervo  is a PhD student at Concordia's Centre for Interdisciplinary Studies in Society and Culture (CISSC) and a project coordinator for Concordia's IMMERSe network node. His interests include comics, games, animation and films, and his research focuses on the impact of medium and interface on large narrative networks embedded in commercialized popular culture. Currently, Kalervo is involved in several long-term projects investigating digital comics and participatory culture as it pertains to piracy and video game mods.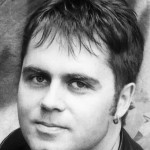 Darren Wershler is an Assistant Professor of English at Concordia, and is also part of the faculty at the CFC Media Lab TELUS Interactive Art & Entertainment Program in Toronto. His expertise is in the area of digital media and media history, with a particular focus on its relationship to the historical avant-gardes. Before joining Concordia faculty, he designed and taught the first Video Game Studies courses in the Department of Communication Studies at Wilfrid Laurier University. He has also worked professionally as a writer and play-tester in the video game industry. His interests include nonlinear narrative, experimental games and the allegorical function of video games.